One of the questions I've been getting a lot on social media is, "Can you share the floor plan of the school?" so I've been working on putting together this post!
The floor plan was something that we started working on right after we purchased Union Joint back in August of 2021, and it was a serious puzzle to figure out how to turn an old municipal building into a modern, livable home layout. Because we were stripping the building down to its bones to make all of the needed repairs, we essentially had a big rectangle with 4 large classrooms to work with.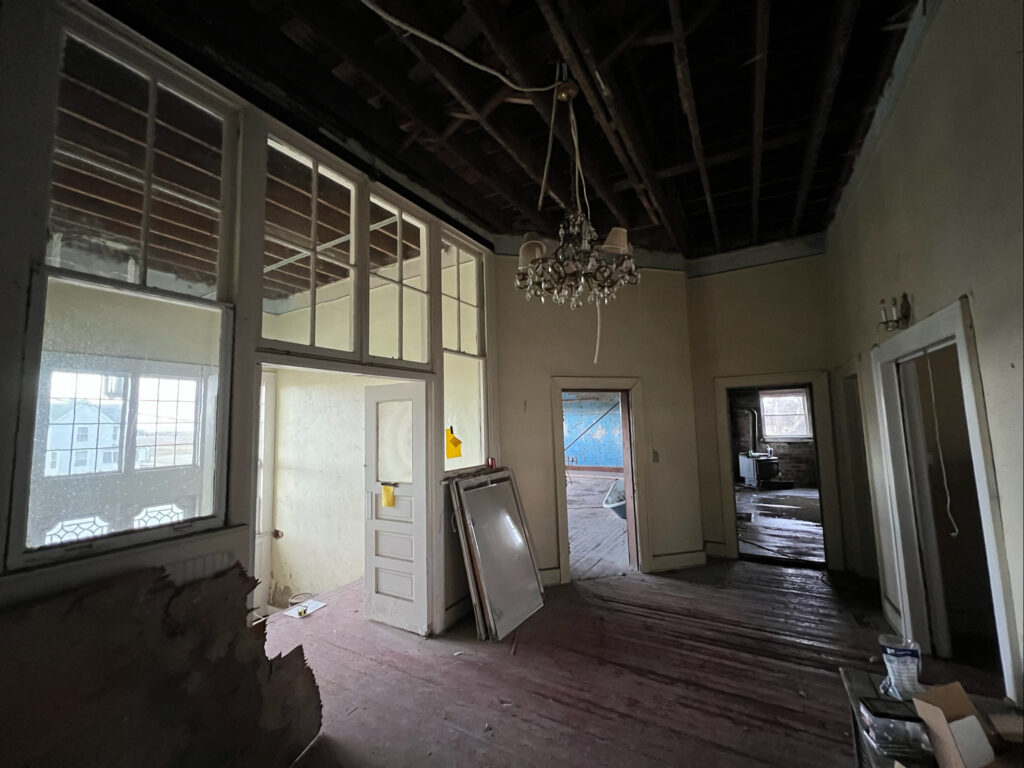 After we did some research, it turns out there were MANY schools built around 1914 with our school's exact layout. Our school was built during a time of rapid consolidation, where the state said that students would be better served in "graded" schools vs the thousands of 1 room schools peppered across the state. (Read more about the history of Indiana schools here!)
Our school served kids from 1914-1932, and while it's a lot bigger than a one-room schoolhouse, it's a lot smaller than the schools we know with gyms and cafeterias and libraries.
Over a few months, we worked with my friend Danny from Franklin Heritage/ Causey Design to make some initial floor plans and renderings of the school.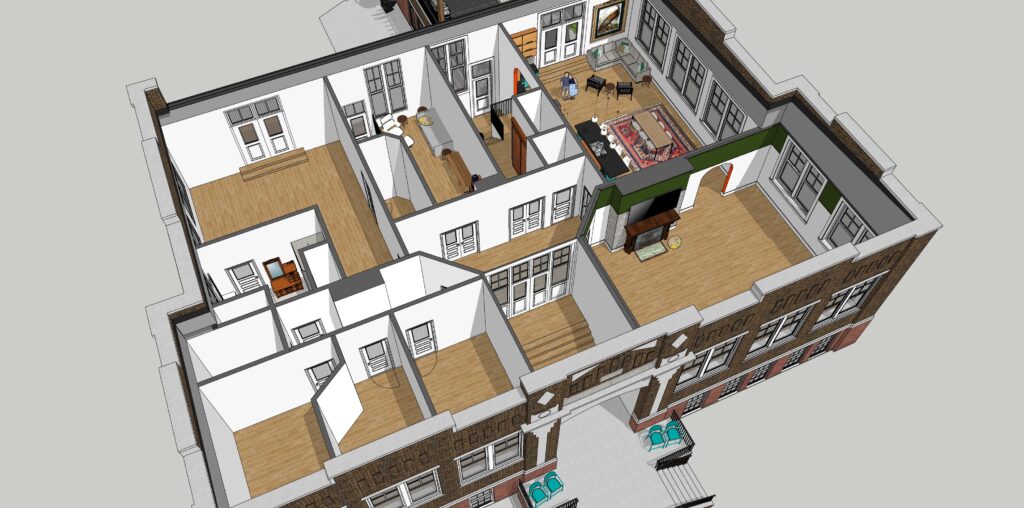 We then also worked with the amazing Emily from Schott Design in Indianapolis to make more official architectural plans with electrical. Emily also helped us a ton with our kitchen designs and choosing tile for the whole school. While Schott Design usually only works with commercial clients (they've worked a ton with my parents on their commercial real estate business), I feel very lucky and thankful to have her input and advice.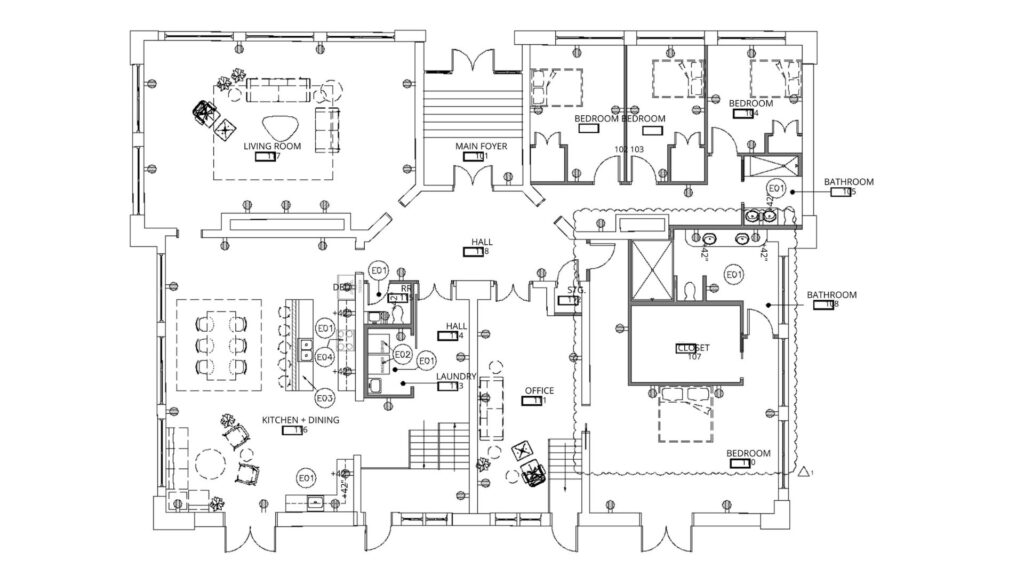 One thing I really loved learning about on the Schott side is how much they value intentional reuse and how they work really hard to keep things out of landfills. Schott has a ton of recycling programs where they think hard about how to transform existing materials to reuse them. Schott even recycles everything from doors, to ceiling tiles, to even carpet!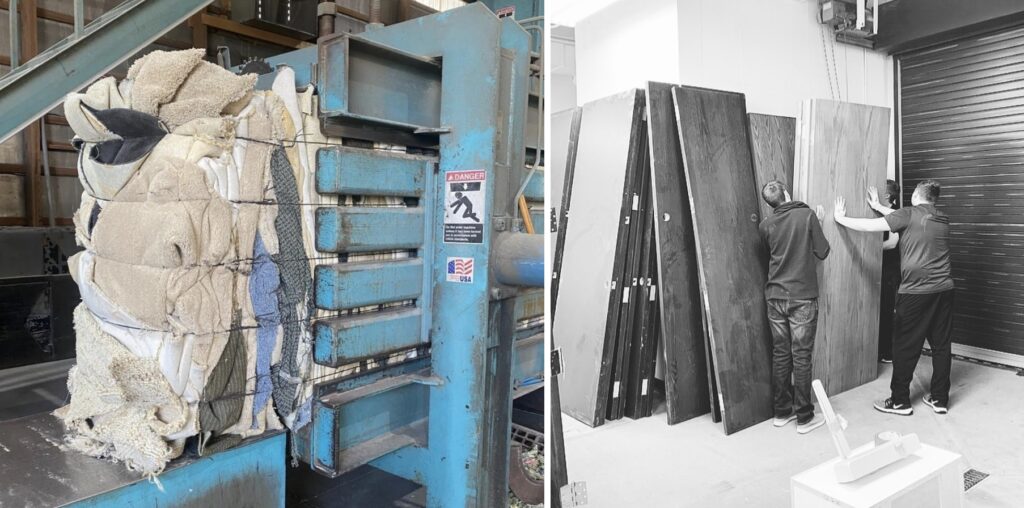 Back to the school– the whole school is a bit over 4000 square feet upstairs, and a bit over 4000 square feet downstairs. We truly never intended to have such a large home, but we really wanted to restore the school and have a quirky old house… So here we are! Because there is SO much space, one of the things we're planning for the future is an apartment for guests or parents on the lower level. Below I've got a rough floor plan for the basement, but we need to save up some more money before we'll be able to do work here!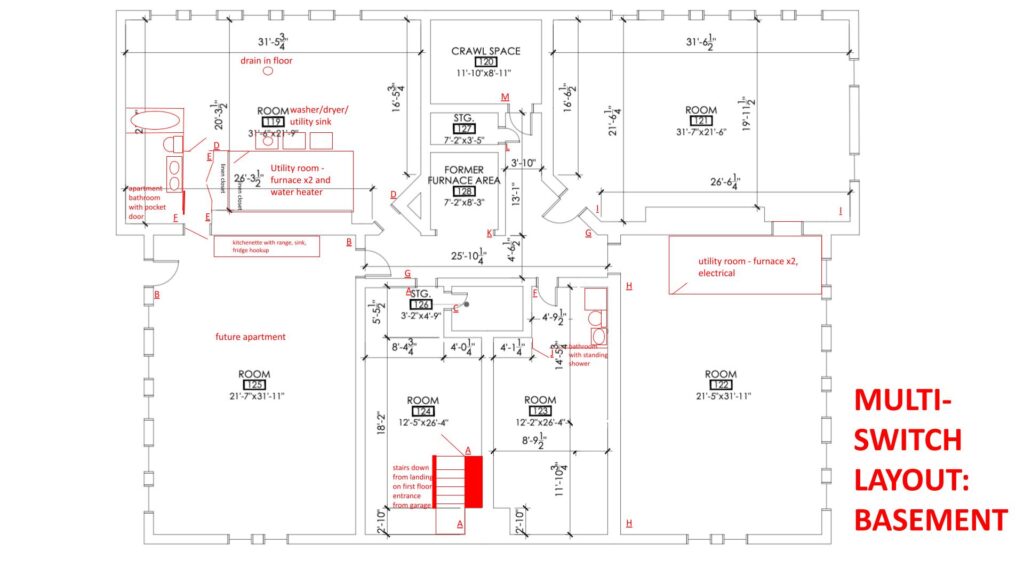 Additionally, because this was a school, there wasn't a garage or anything. So we added some sliding doors off the kitchen and our bedroom, and the kitchen doors will walk out onto the garage we're building.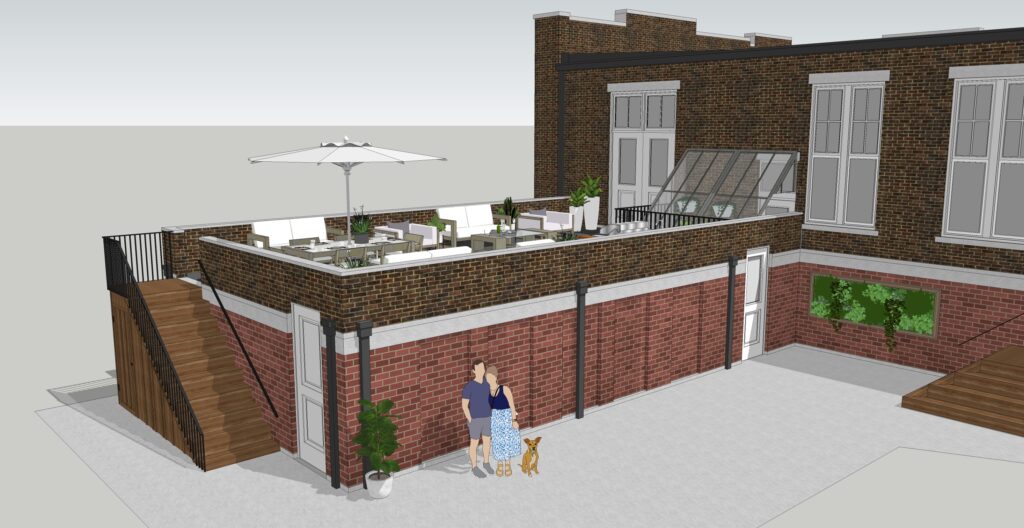 Quite the journey so far and it's still not feeling real as this floor plan becomes a reality! For more updates, be sure to follow along on my Instagram where I post the most often!