When we were home a few months ago for Sean's sister's wedding, we wanted to see if we could go inside our old elementary school, Hopewell, to get some design inspiration for the schoolhouse renovations. I reached out to the folks at Heritage Baptist College and they were kind enough to give us an afternoon tour!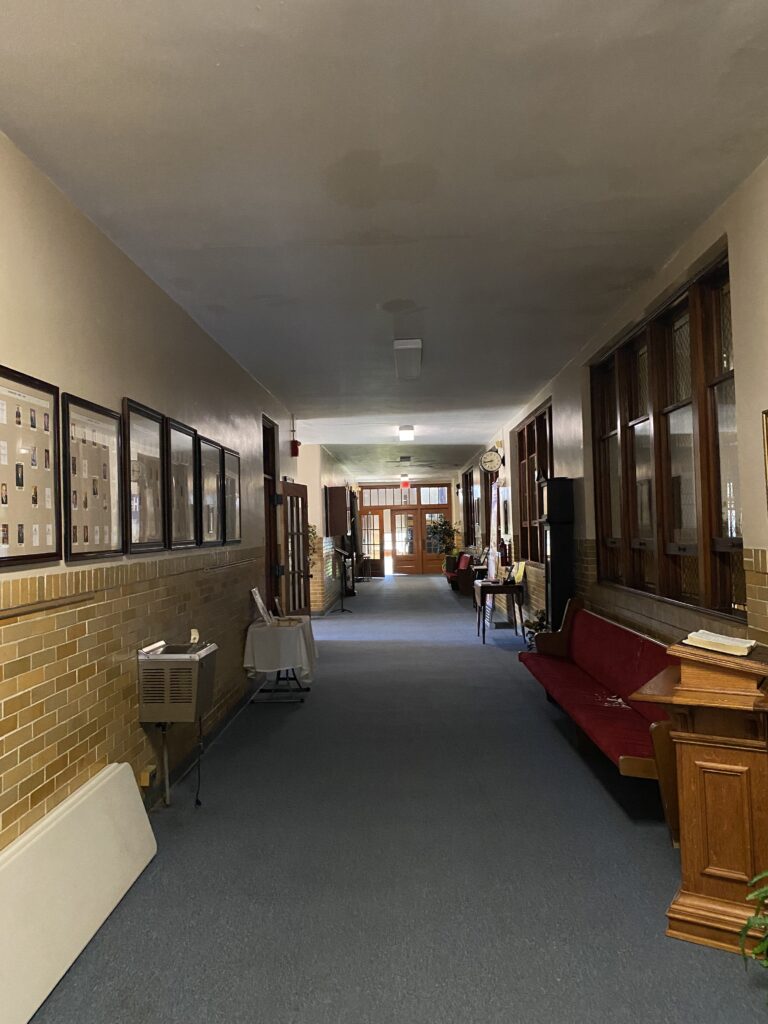 When we entered, it was so wild to see so many familiar details exactly the same as I remembered them over 20 years ago.
Northwest side of the school

I remember this as Mrs. Nolot's classroom.

The basement classrooms and the old girls' bathroom.
The gym and hallway around it.
The basement classroom and the back trailer that used to be the library.
Hope anyone who finds this post enjoys the photos! I'm still so amazed by how little has changed in the school since I was inside it last. 🙂